The Gulf Islands International Program is a homestay program and recognizes that a good homestay is essential to a sense of security and belonging. Our program is only as a good as its homestays. International students need to feel happy in their homestays so that they can thrive in their studies.
You are part of a Canadian Family.
Homestay accommodation means a student will live with a Canadian family and will be treated just as if they were a family member. A host family is there to support a student's adjustment to the Canadian way of life. The homestay is a place of comfort.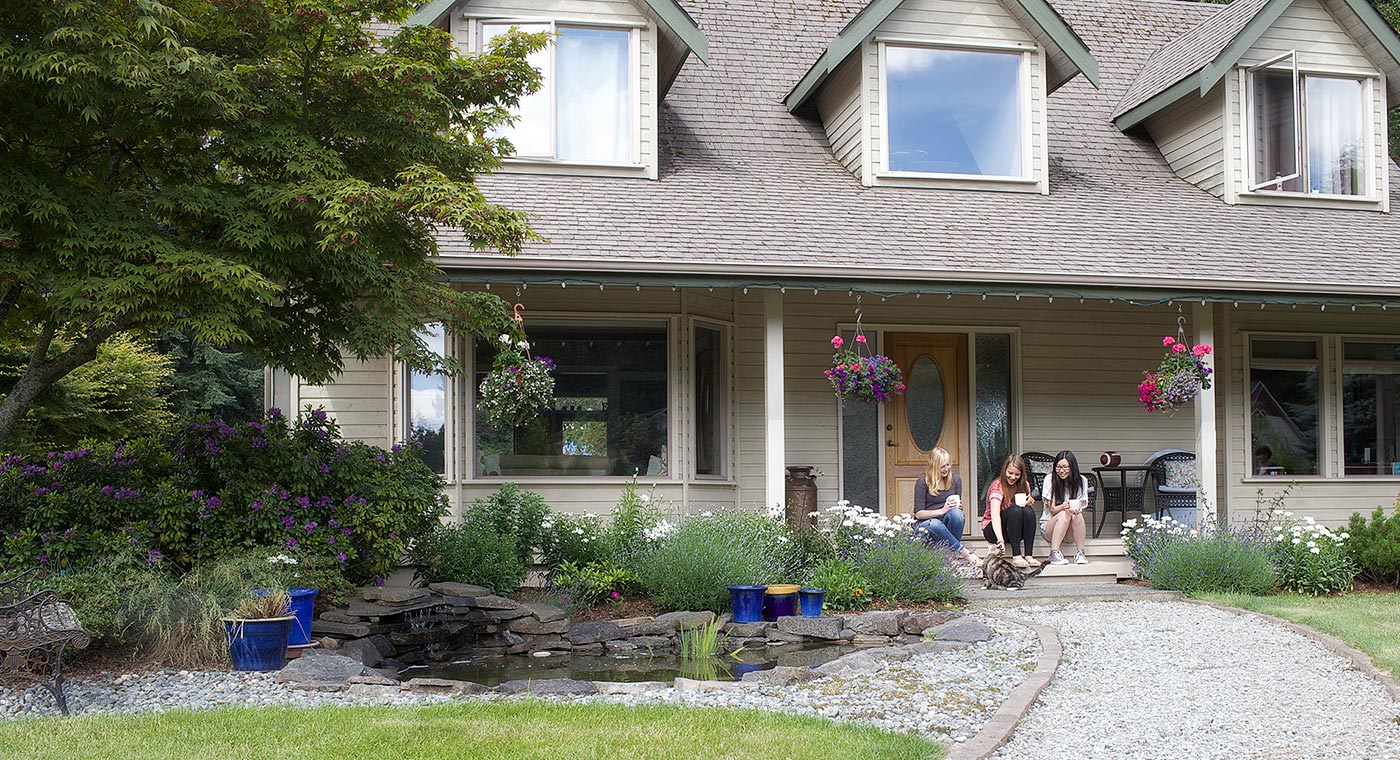 The Homestay Setting
All homestay accommodation hosts meet high standards for safety and comfort including at least the following:
A bed with clean linen
Private storage for a student's belongings (chest of drawers or a closet)
Access to a bathroom with clean towels (typically bathrooms are shared among members of the host family)
Full meal plans (breakfast, lunch and dinner)
Medical Insurance
All international students are required to have medical insurance while studying in Canada. The Gulf Islands International Education Program provides a combination of interim medical insurance from a private company (Guard Me) and the British Columbia Medical Services Plan for our students.
Important homestay and medical insurance links:
Province of BC Homestay Guidelines
Medical Services Plan Benefits
Guard Me Benefits